Drone Racing:
Be a part of the Genoa High School's Drone Racing Team. Students will be put into teams and will compete against each other as well as against other schools in the Northwest Ohio Drone Racing League. Drone racing is FPV which means the students fly their drone through VR headsets and control their drone from first person point of view. Students will initially build their drone and maintain it as they compete to see who is the top pilot.
Safety 3rd Racing Academy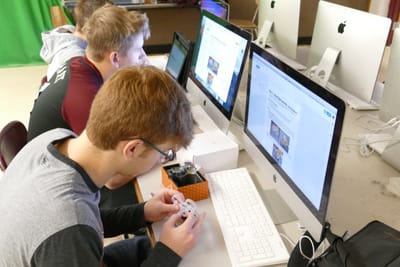 Computer Numeric Control Projects:
For example, some of the projects that students will be able to design and create will be personalized wooden signs and carving boards, LED signs and acrylic lights, clocks, lights, jewelry boxes as well as many other creations. Students will learn to strip and wire low voltage LED lights, measure and cut wood for work pieces, plane and sand wood, as well as setup and run the CNC machines.